Description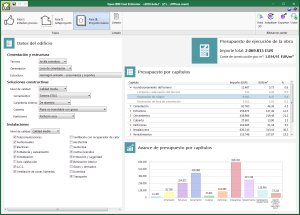 Open BIM Cost Estimator has been created to automatically estimate the execution cost of a construction project during its preliminary phases, in a simple and practical way, using a fast, efficient and precise design model, by taking into account the built surface, height of the building, and typological, construction, geographic and socioeconomic factors.
The Open BIM Cost Estimator user interface is divided into three tabs, which correspond to the preliminary phases of the project that are contemplated by the application:
Phase I: Preliminary analysis


Phase II: Draft project


Phase III: Design project
Open BIM workflow
Open BIM Cost Estimator is integrated in the Open BIM workflow via the BIMserver.center platform. The program currently has the following exchange of information with the linked BIM model:
Imports



All the 3D models
Open BIM Cost Estimator reads the geometry of all the BIM models of the building from the BIM project to which it is linkedand displays it in its 3D view.



Exports



Execution cost
Open BIM Cost Estimator exports the execution cost of the project to the linked Open BIM project in PDF format.
More documents
Open BIM Cost Estimator exports the documents that Open BIM Memorias CTE requires to the Open BIM project.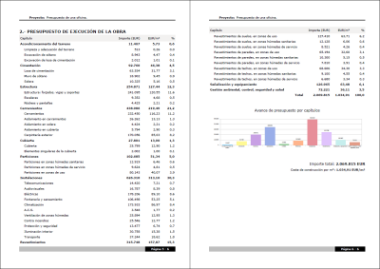 Details
User license
The permits that must be included in the user license to be able to use Open BIM Cost Estimator depend on the value of the execution cost that is calculated by the program:



Up to 1,000,000 €
Users can use the program for free.
Up to 5,000,000 €
The user license must include the Open BIM Cost Estimator Pro permit.
More that 5,000,000 €
The user license must include the Open BIM Cost Estimator Expert permit.
More information
More information on Open BIM Cost Estimator can be found by clicking on the following links: